ID

stands for Identity and

EIGHT

embodies infinity, the ability to regenerate and therefore eco-sustainability

ID.EIGHT is the brand of eco-sustainable sneakers made with food industry waste and recycled materials. The aim is to create footwear with a low environmental impact, made with innovative and eco-sustainable materials, that are unisex, with a refined design that recalls the 90s.

The project was born from the meeting between Dong Seon Lee and Giuliana Borzillo, both of whom come from the world of footwear, where they worked and where they met: Dong is the Creative Designer Director and Giuliana the Brand Manager.

Together they created a collection of sneakers with a refined design, whilst being sustainable and ethical.
Dong graduated in Fashion in Seoul (Korea) and came to Italy with a scholarship, while Giuliana studied at a university in Naples and obtained a Master's degree at Polimoda in Florence.
It is precisely the passion for footwear that made them meet in 2017 during a fair, and it was love at first sight between the two.
After a long long-distance relationship - Dong moved to Germany after finishing his studies where he became a stylist for an international shoe brand and Giuliana became product manager of a well-known shoe brand in Italy - they decided to take a step further and live together.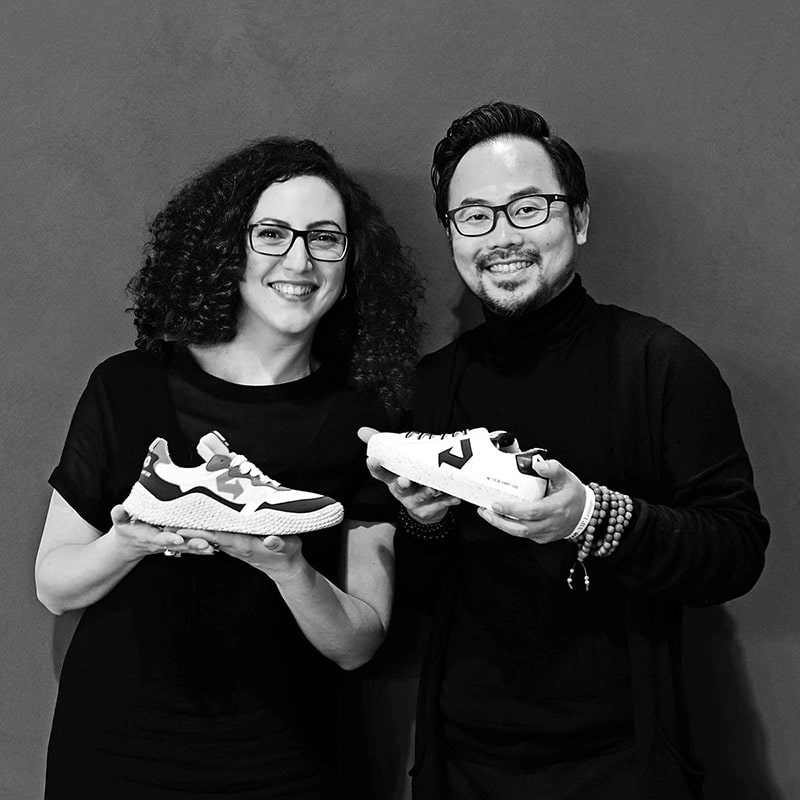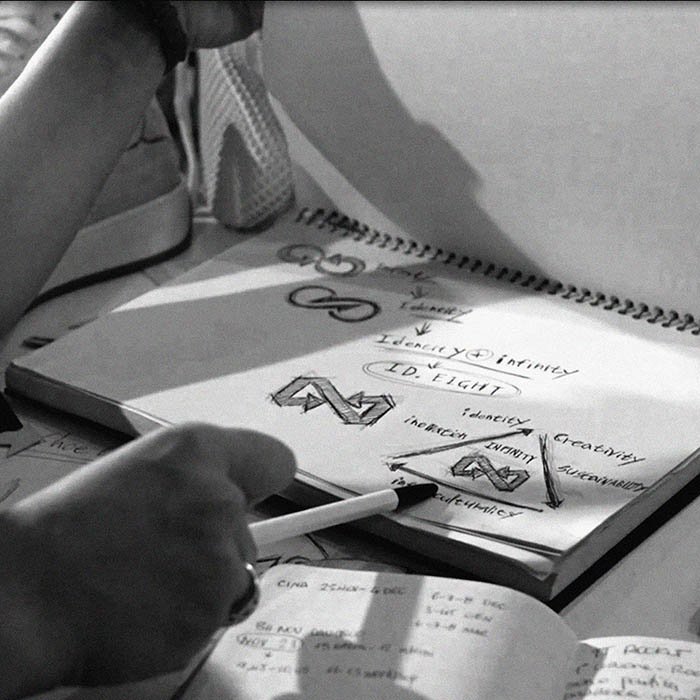 They discover more about each other day by day and decide to put their aptitudes to work and transform their complementarity into something more.
Dong, passionate about design since he was a child, had always dreamed of creating his own line of shoes that reflected his oriental/minimal identity and his 90s-inspired creativity.
Giuliana, on the other hand, who has always been attentive to sustainability issues and passionate about everything that revolves around marketing linked to the world of fashion, dreamed of being able to create a brand that was eco-sustainable and at the same time with a refined design.
Giuliana and Dong decide to transform what were their dreams into a unique, concrete, tangible reality, building the foundations of their project on the only element capable of giving practical shape to dreams: love.
The brand was officially launched in February 2020 through a crowdfunding campaign. A heartfelt thanks goes to the 320 supporters who believed in ID.EIGHT right from the start.